---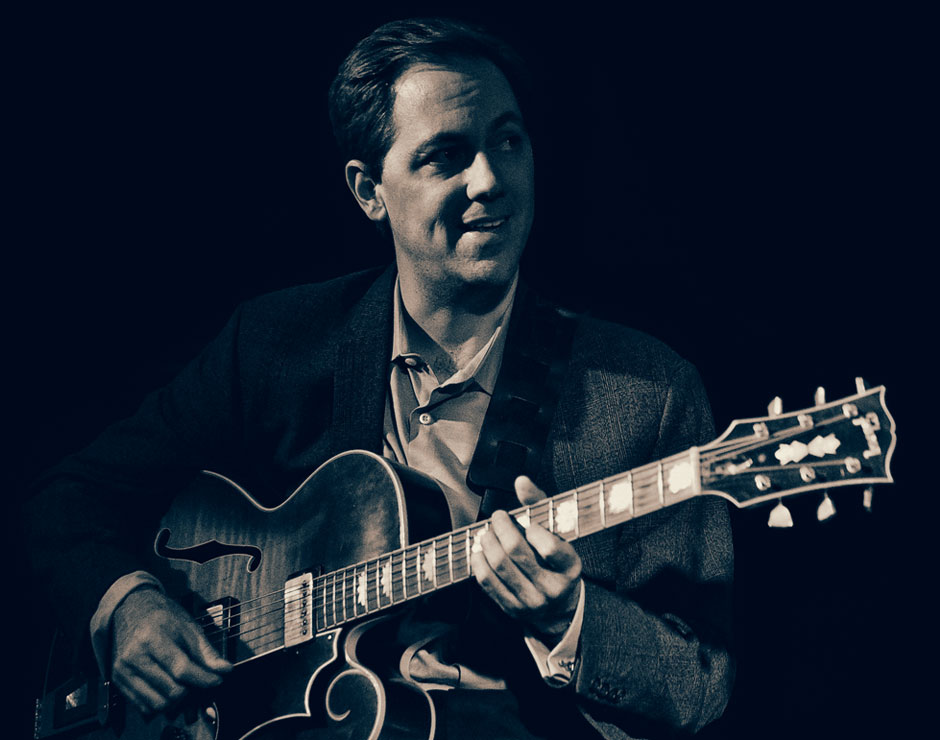 Biography
Andy Brown is a guitarist based in Chicago. Born in New York City in 1975, he has played professionally for over twenty years. He has had a varied performing career that has included stints in Cincinnati and New York.
Since coming to Chicago in 2003, Andy has been fortunate to work at many of the area's finest jazz venues with his own bands, as well as playing his unique brand of solo jazz guitar. He has... read more →
Press
"Inspiring music-making isn't necessarily loud, aggressive, self-aggrandizing or heavily promoted. Consider what happens early every Wednesday night at Andy's Jazz Club, where the superb but serenely understated Chicago guitarist Andy Brown leads a quartet. Like him, his band mates speak softly but poetically. Brown's pastel tones, softly stated melody lines and delicately rolled chords conveyed remarkable intimacy and the guitarist's solo on "I've Grown Accustomed to Her Face" made a strong, soulful case for melodic simplicity... read more →
News
[updated February 2016]
My new Delmark Records CD "Direct Call" is coming out on February 19th. This features the band that plays with me every Wednesday at Andy's Jazz Club (Jeremy Kahn-piano, Joe Policastro-bass, Phil Gratteau-drums). I'm so happy to have this group recorded! We're in our fifth year of playing regularly at Andy's and have developed a cohesive group sound that I think this CD captures nicely. I have copies already, so stop by and get one at a gig from me or order from Amazon, iTunes, etc after Feb 19. You can hear audio samples on the Recordings page of this website.
Early warning: The CD release party will be at Andy's on Friday/Saturday April 1st and 2nd.
Thanks to those that have stopped by the Green Mill and helped me kick off the Solo Jazz Guitar Cocktail Hour behind the bar on Thursdays from 5:30pm-8pm. No cover and free parking after 6pm in the Green Mill lot!
---
↑
Up