---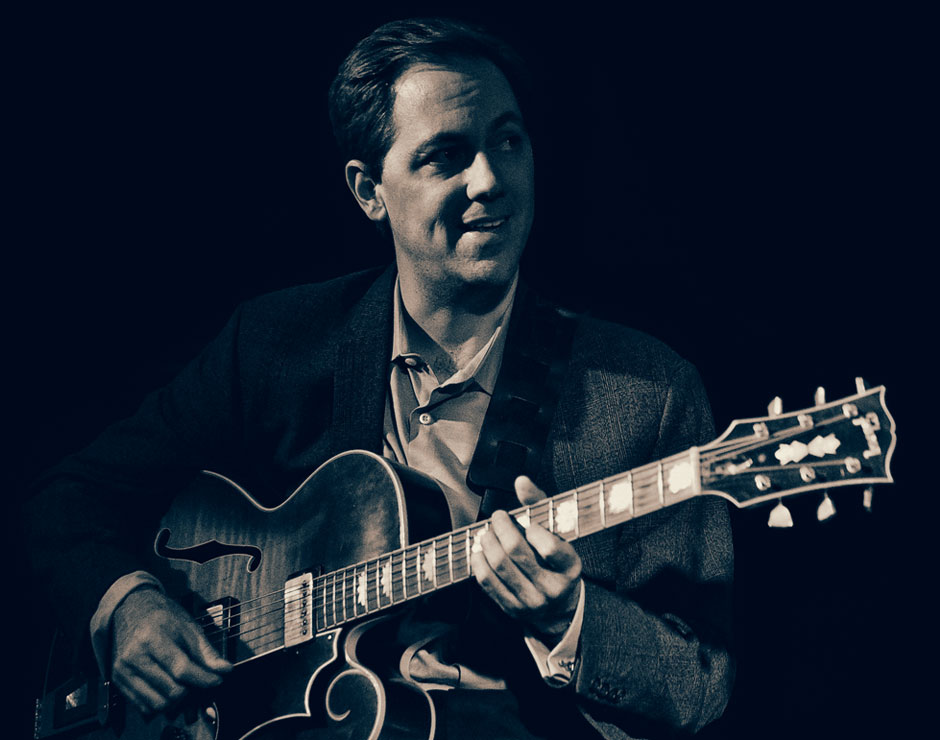 Biography
Andy Brown is a guitarist based in Chicago. Born in New York City in 1975, he has played professionally for over twenty years. He has had a varied performing career that has included stints in Cincinnati and New York.
Since coming to Chicago in 2003, Andy has been fortunate to work at many of the area's finest jazz venues with his own bands, as well as playing his unique brand of solo jazz guitar. He has... read more →
Press
"Inspiring music-making isn't necessarily loud, aggressive, self-aggrandizing or heavily promoted. Consider what happens early every Wednesday night at Andy's Jazz Club, where the superb but serenely understated Chicago guitarist Andy Brown leads a quartet. Like him, his band mates speak softly but poetically. Brown's pastel tones, softly stated melody lines and delicately rolled chords conveyed remarkable intimacy and the guitarist's solo on "I've Grown Accustomed to Her Face" made a strong, soulful case for melodic simplicity... read more →
News
[updated November 2016]
Tuesday November 15th I'll be performing with Grammy nominated pianist Judy Carmichael in the Preston-Bradley Hall at the Chicago Cultural Center. Judy has been called "one of the world's leading interpreters of stride piano and swing" and I'm really looking forward to working with her! She will also be interviewing me for an upcoming broadcast of her Public Radio/Sirius XM radio show "Jazz Inspired."
Monday November 21st I'll be with Petra's Recession Seven at Southport and Irving restaurant. The Recession Seven is one of my favorite groups to play with, and we had a terrific time (and delicious eats) when we played there last month...reservations recommended.
---
↑
Up