---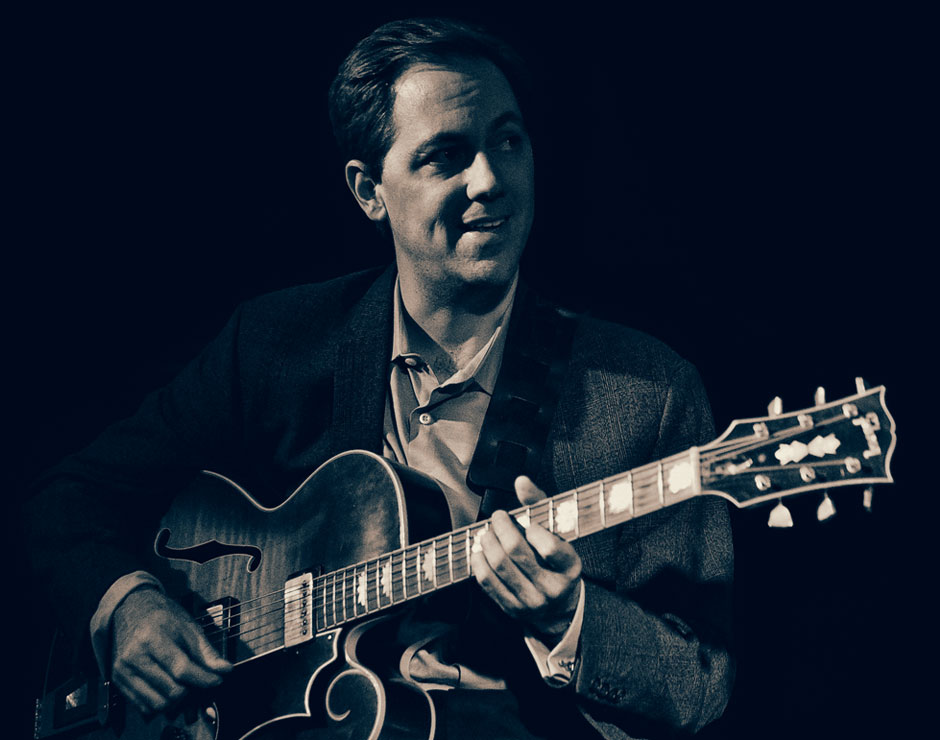 Biography
Andy Brown is a guitarist based in Chicago. Born in New York City in 1975, he has played professionally for over twenty years. He has had a varied performing career that has included stints in Cincinnati and New York.
Since coming to Chicago in 2003, Andy has been fortunate to work at many of the area's finest jazz venues with his own bands, as well as playing his unique brand of solo jazz guitar. He has... read more →
Press
"Inspiring music-making isn't necessarily loud, aggressive, self-aggrandizing or heavily promoted. Consider what happens early every Wednesday night at Andy's Jazz Club, where the superb but serenely understated Chicago guitarist Andy Brown leads a quartet. Like him, his band mates speak softly but poetically. Brown's pastel tones, softly stated melody lines and delicately rolled chords conveyed remarkable intimacy and the guitarist's solo on "I've Grown Accustomed to Her Face" made a strong, soulful case for melodic simplicity... read more →
News
[updated January 2015]
I'm excited to announce that my new solo guitar CD on Delmark Records will be released on January 20th! The CD is called "Soloist" and features 14 of my favorite tunes. It is available from the usual sources: Amazon, iTunes, the Jazz Record Mart, and wherever they still sell CDs these days. The CD Release Party will be March 19th at the Whiskey Lounge in Evanston, the day after my 40th birthday, so mark your calendars...
Also, I was pleased to learn that my CD "Heavy Artillery" with fellow guitarist Howard Alden and our quartet was featured in this month's DownBeat Magazine's "Best Albums of 2014" article.
---
↑
Up